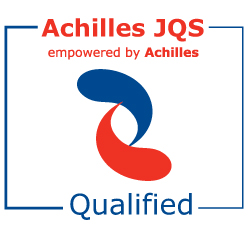 JQS Achilles Prequalification Renewed - Safety Valves for the Norwegian Oil & Gas Industry
LESERs prequalification for the JQS community, established in 1991, has just been renewed. This provides operators, prime contractors and suppliers to the Norwegian oil & gas industry with a basis for procurement with minimized risks and in compliance with the relevant EU procurement directives.
At LESER, Ms. Vetter handles the timely renewal of customer approvals. To ensure that new approvals also run smoothly, it is particularly important to her that customers receive everything on time and in the form they need it. "This requires close cooperation with colleagues from all departments. This ensures that prequalifications are processed quickly," says Sarah Vetter.

With more than 450 customer approvals worldwide, this is definitely a challenge. JQS Achilles is thus just one of many approvals specifically for the oil and gas sector.
To the Oil & Gas Products