Back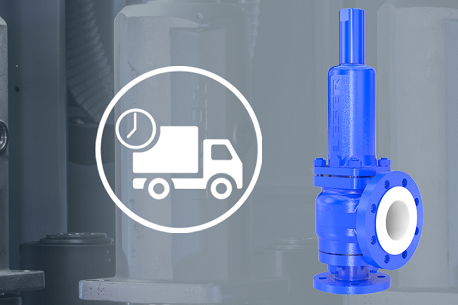 Global delivery time promise for Critical Service Ttype 447

As part of the "Global Delivery Time Promise" program, delivery times for the Critical Service type 447 are shortened and standardized with immediate effect.

LESER now offers simple and uniform delivery times for 80 percent of the product portfolio.

The Critical Service product group comprises standardized solutions for special applications such as corrosive and toxic media. It offers optimum and durable corrosion protection in use with chemicals and represents a technological alternative to nickel-based alloys.

LESER Critical Service safety valves embody safety valve know-how combined with a level-based PTFE equipment and lining concept. The Type 447 is the economical alternative in applications where corrosion protection in the form of protective lining is also required in the blow-out chamber.

Effective immediately, two weeks delivery time from LESER's Hohenwestedt plant is available for all ordered Critical Service Type 447 valves. Only a few options have a longer delivery time.

Details can be found in the following table.
Delivery times Critical Service