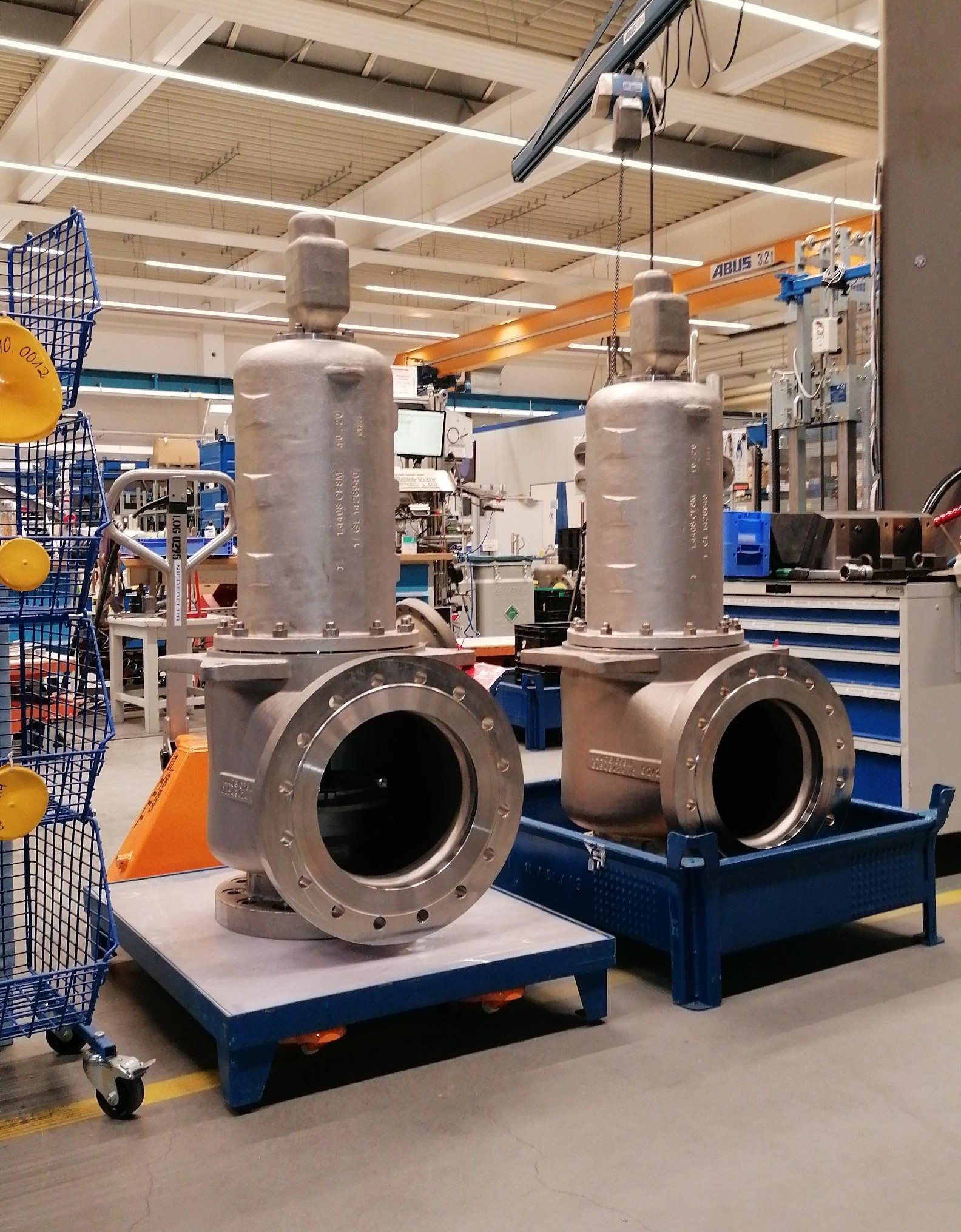 First delivery of 441 DN 250 with new cast design in CF8M (1.4408)
After several large valves with the new casted WCB steel bodies have already been delivered, the first two safety valves in stainless steel design have now also been successfully assembled in series production.
Both valves go to the German chemical industry. The fact that the valves have been supplied in a pickled finish means that they meet the special requirements of corrosion resistance in the chemical industry.