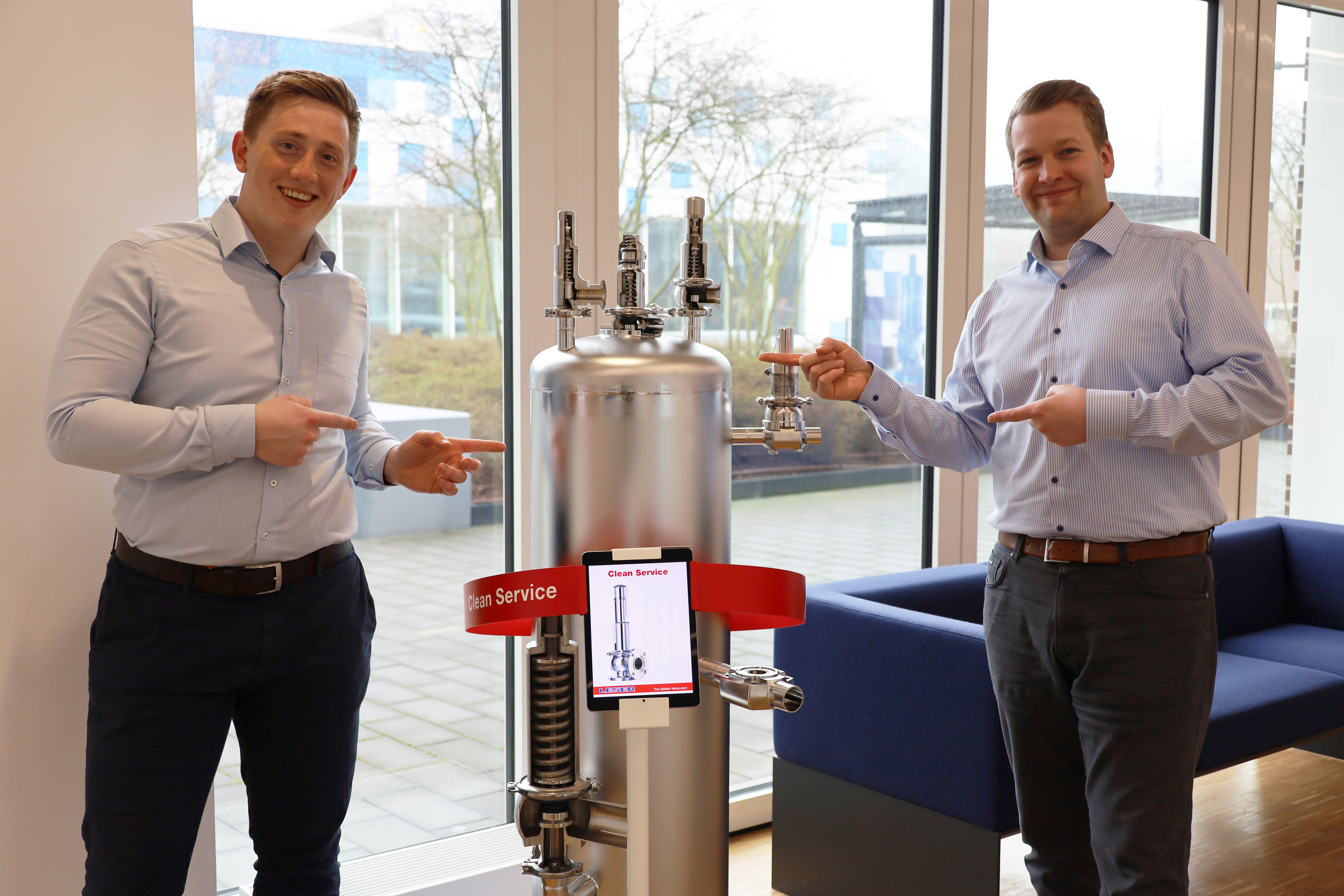 Live Online Seminar - Food & Pharma in Dialog
On 28.03.2022 the Live Online Seminar "Process integration and cleanability of safety valves" took place. In total, more than 200 participants registered for this event.

The focus of this online seminar was on process integration of safety valves for the requirements of hygienic plant conditions. In a live demonstration from the LESER Chatroom, the participants experienced a Clean Service safety valve with special options such as the pneumatic lifting device H8 as well as the lift indicator in the bonnet.

With the pneumatic lifting device, the safety valve can be opened automatically during the cleaning process and the lift indicator is used to signal the opening/closing process.