Back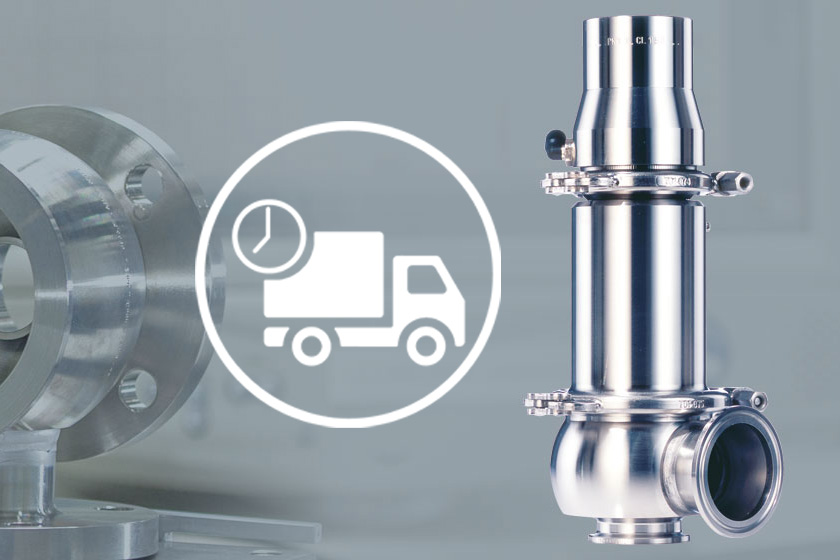 Clean thing: Three weeks delivery time with Clean Service
Short and uniform delivery times now also for Clean Service safety valves: Get 155 top runner variants now in three weeks.
The Clean Service product group offers the largest variety of connections in the LESER product range. This includes threads, flanges, clamp connections and welded connections. Customers can freely combine all connections according to their requirements.
155 of these combinations cover 90% of the supplied Clean Service valves. LESER has now bundled these in one category - the top runners. This reduces the delivery time for these products by up to 50%. This means that the top runner valves are now available ex works Hohenwestedt in three weeks delivery time.
Of course you will still receive any combination according to your requirements. In case of order-related production, the delivery time remains six weeks.